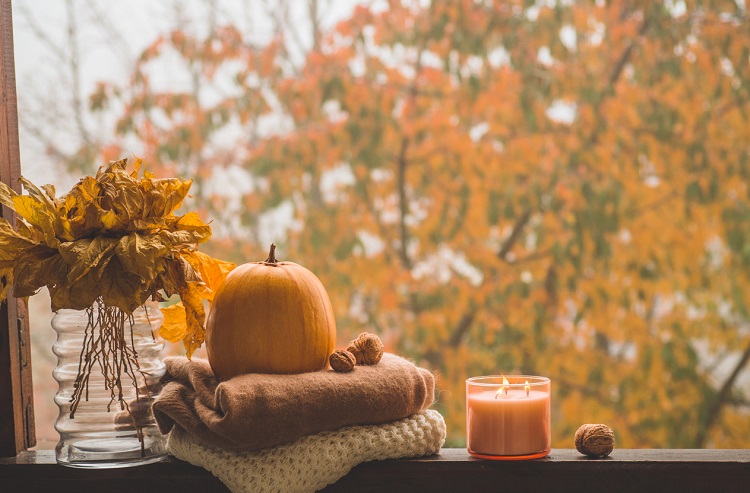 Scented candles are a great way to freshen the home in Greenville, SC, and infuse it with the lovely smells you love. Many people love all the scents associated with fall, from apple cider to fresh rainfall. You can bring those scents alive without resorting to overpowering, store-bought candles. But you can keep your home smelling like fall by learning a few DIY techniques to create candles with a natural, desirable scent.
Pumpkin Spice Is Nice
Pumpkin spice is a favorite of many this time of year, from flavorful coffees and pies to candles. You can easily create a pumpkin spice candle that will fill your home with the smell of pumpkin pie. To scent the candle, you'll need:
1-2 tablespoons of pumpkin pie spice
1 vanilla bean
Melting the Wax
For your wax base, you have many options. If you love candles, you probably have many containers with wax remaining in them or bits of wax that have puddled in your favorite candle holders. You can easily gather this wax by putting the containers in the freezer, which helps the wax come right off. Then, add the leftover wax to a tin can. You can use the tin can to heat the wax in a makeshift double boiler without getting the wax stuck to your favorite jar or measuring cup.
Preparing the Candles
Setting the wicks up properly first will save you some headaches later. Use cotton wicks and gather some chopsticks or string to help you hold the wicks in place. Then, use the double boiler method by filling your saucepan with water and setting your can in the water. If you don't have leftover wax to melt down, you can buy paraffin or soy wax flakes and bars. The flakes are easier to melt down quickly. As your wax melts, you may need to add a little more to your can until you have the right amount.
Making Your Scented Candle
Once your wax has melted, mix in the scents you prefer. Then, pour a little wax into the base of the candle holder to set the wick. After it sets, you can slowly pour the melted wax in until your jar or holder is full. Take a moment to recenter your wick if it has shifted, then leave it to cool completely. Finally, make sure you trim your wick before using your candle.
You might also like: Plan Your Visit To The Greenville Zoo
Some Additional Scent Ideas
Try these other fall-inspired scents for your DIY candles:
Balsam Fir
20 drops of pine needle essential oil
30 drops of balsam fir essential oil
Warm Sandalwood
15 drops of orange essential oil
35 drops of sandalwood essential oil
Making your own scented candles is easier than you think and a very satisfying way to bring the scents of fall into your home.
Disclaimer: The stock image is being used for illustrative purposes only, and it is not a direct representation of the business, recipe, or activity listed. Any person depicted in the stock image is a model.