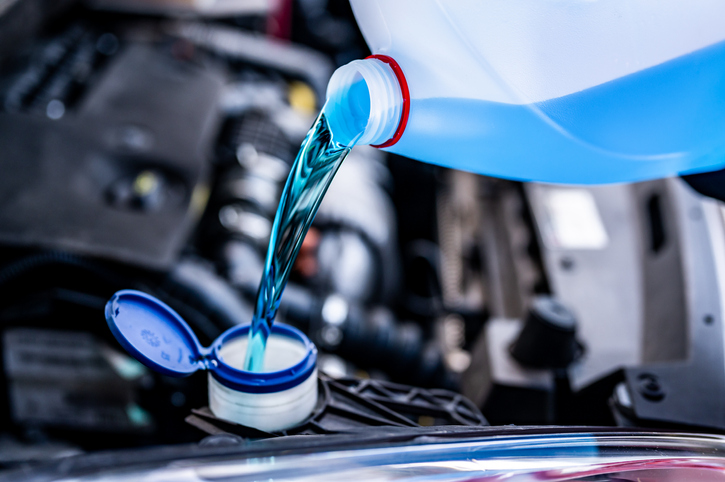 As you know, it's important to maintain your car all year round. However, as outside temperatures drop, this becomes even more important. Not only does proper maintenance help your car last longer, but it also enhances your safety. Here's what you can do to prepare your car for winter.
Prepare an Emergency Kit
Especially for the cold winter months, make sure you keep an emergency kit in your vehicle. Inside a plastic tote, add a blanket, first-aid kit, water, snacks, flashlight, and extra batteries. In addition, include flares, an ice scraper, and even good boots in case you get stuck and need to walk for help.
Get an Oil Change
At the beginning of winter, get the oil changed in your car. Although you want to follow the manufacturer's guidelines, that's typically between 3,000 and 5,000 miles. Also, be sure the mechanic uses the right type of oil.
Check the Battery
Typically, batteries last between three and five years. However, even if the battery in your vehicle is relatively new, do a quick inspection. That way, you can identify any corrosion or other problems before the weather gets bad.
Fill the Antifreeze Reservoir
Not only do you want to top off the reservoir but also use a ratio of 60% antifreeze and 40% water. That way, you don't need to worry about overheating while driving in cold temperatures.
Pay Attention to the Wiper Blades and Washer Fluid
Windshield wipers blade last anywhere from six to 12 months. So, if those on your car fall within that range, you'll need new ones. At the same time, check the fluid in the windshield washer reservoir. Along with that, store a bottle of washer fluid in your car.
Time for a Tune-Up
Most vehicles need a full tune-up every 30,000 miles. So, if your car's anywhere near that, go ahead and take your car to a reputable service center. It's better to get a tune-up a little early than to wait. As part of that, the technician will look at things like belts, brakes, hoses, wiring, fuel filter, and more.
Look at the Tires
Depending on where you live, you could face slick roads due to rain, sleet, and snow. For that reason, you want to make sure your car's tires are in good shape. Along with the four tires, always check the spare. Even if the tires are in good condition, check the air pressure. If your vehicle needs new tires, go with all-season.
Run the Heater and Defroster
Before it gets too cold outside, run both the heater and defroster. If you notice warm or even cold air blowing, get your car serviced.
Maintain a Full Tank of Gas
During the winter months, always have a full tank of gas. After all, when it's cold outside, condensation can form in a tank that's empty or almost empty. As a result, the fuel lines can freeze. In addition, this can block gas from getting to the engine.
Understand How Four-Wheel-Drive Works
If your vehicle has four-wheel drive, take time to read the manual so that you know how it works. Not only is this a good idea if you purchased a new 4×4 automobile but also if you've recently moved somewhere that gets a lot of snow in the winter.
Buy a Good Deicer
Hopefully, you'll never need to use it, but if the car doors freeze, you'll be glad you bought some kind of deicer. Now, if this happens at home, you can use warm, not hot, water. Otherwise, have a bottle of glycerin or deicer in your vehicle.
You might also like: Grab A Pizza At Sidewall Pizza Company
Detail Your Car
People always feel better when driving a clean car. However, getting your vehicle detailed will also protect the exterior from salt and other chemicals used on roads during periods of sleet and snow.
Preparing your car for winter is one of the best things you can do as a responsible driver. Along with making the vehicle last longer, this also helps keep you and your passengers safe. For excellent service, contact Bradshaw Automotive Group.
Disclaimer: The stock image is being used for illustrative purposes only, and it is not a direct representation of the business, recipe, or activity listed. Any person depicted in the stock image is a model.