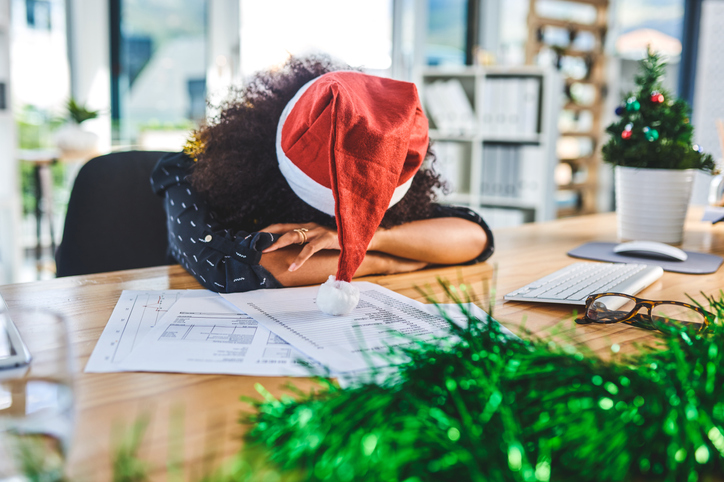 At the end of the holiday season, you probably feel exhausted. After all, you just spent weeks, if not months, stocking up on ingredients for amazing meals. You cleaned your house more often and more intently. In addition, you spent time decorating, buying gifts, and visiting friends and family. Now, it's time to reset with these helpful tips.
Stop Feeling Rushed
Even if you had a blast, you're eager for things to get back to normal. Here are some ways to accomplish that goal.
Eliminate the Trash
Over the holidays, trash accumulates quickly. For instance, if family members come to your house to open gifts, you'll end up with bags full of wrapping paper. However, you'll also have trash from empty food cartons, as well as disposable plates and cups. It's stressful to have those things sitting around along with the regular trash. The faster you get rid of the trash, the better you'll feel.
Declutter the Kitchen
With everyone gone, you find a sink full of dirty dishes, clean dishes in the dishwasher, and spills on the countertops. Even if people helped to tidy your kitchen, they probably didn't do it the way you would.
So, start by unloading the dishwasher. Follow that by reloading it with the dirty dishes in the sink. Next, wipe down the countertops and stove. In addition, go through the refrigerator. Although you'll likely discover some great leftovers, you'll also find old things to toss.
To complete the kitchen reset, sweep and mop the floors. With everything done, you'll feel amazing.
Store Decorations
Some people like to put decorations and the Christmas tree up immediately after the holidays. If you don't, at least consider it as part of the reset plan. That doesn't mean you need to take everything down at 12:01 a.m. the day after Christmas, just earlier than you typically do.
Catch Up on Laundry
With so many things going on, the laundry often gets backed up. However, you'll feel less anxious if you get caught up. Instead of washing and drying everything at once, dedicate one to two hours a day to getting it done.
Quality You Time
You've spent a great deal of time focusing on everyone but yourself. To reset after the holidays, it's okay to put you first. For instance, go get a massage or facial. Get a manicure and pedicure. Go out for a quiet meal or to see a movie.
You might also like: The 2023 GMC Yukon Has It All
Plan for the Next Holiday Season
First, consider this year's successes and failures. Second, come up with a plan to make the 2023 holiday season easier and more enjoyable.
Disclaimer: The stock image is being used for illustrative purposes only, and it is not a direct representation of the business, recipe, or activity listed. Any person depicted in the stock image is a model.