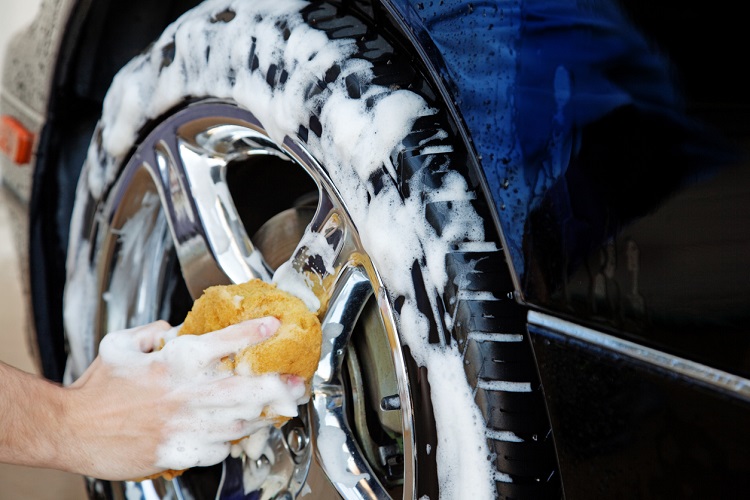 As a car owner, you should understand that maintenance and upkeep are important. Staying on top of these responsibilities will help your car last longer and do a more effective job. However, this doesn't just mean you should take your car in for repairs. For example, even simply keeping your car clean can add to its lifespan and improve how well and safely it runs. When it comes to the tires, you can help them last longer and look nicer with some easy steps.
Use a Tire Cleaner
In your local home improvement store or market, you can find products specifically for tire cleaning. These products are spray-on cleaners that help remove dirt from the tires and improve the shine. Make sure you carefully read the directions on the product. With some cleaners, you may leave the spray on the tire for several minutes before wiping it off. Moreover, be careful not to get the cleaner on the paint, as this can scratch or otherwise damage it.
An alternative to store-bought cleaners is dish soap. You should mix it with water and apply it generously. After it sits on the tires for a few minutes, use a stiff brush to clean the tire. Lastly, rinse off the tires and the cleaner with a hose. You can repeat the process if you notice the tires are still dirty.
Use Tire Dressing or Clearcoat
Tire dressing and clearcoat are other options. To apply them, you will want to use a towel but not one that you will use on the rest of the car. Firstly, ensure the tires are dry before using this method. Secondly, put on the water-based tire dressing. Importantly, you should not use a product that has silicone. With tire dressing, you likely will not see as good of a shine as other methods would. However, it will not require as much upkeep to maintain clean tires.
Similarly, a clearcoat puts a glossy protective layer over the tire. The results can last for months. One of the advantages of using this product is that it can do an effective job even in severe conditions such as extreme heat and cold. You will only need a small amount.
You might also like: Make Home Smell Like Fall With Candles
Clean While Washing the Entire Car
Lastly, when you wash the whole car, you should first start with the wheels and tires. You should also use a separate bucket for the wheels and tires. Keep any towels or sponges away from the car's body that you used for the tires.
It's important that you follow these guidelines when you clean your car's tires. For other tire needs, make sure you bring your vehicle to the service team at Bradshaw Automotive Group in Greer, South Carolina.
Disclaimer: The stock image is being used for illustrative purposes only, and it is not a direct representation of the business, recipe, or activity listed. Any person depicted in the stock image is a model.