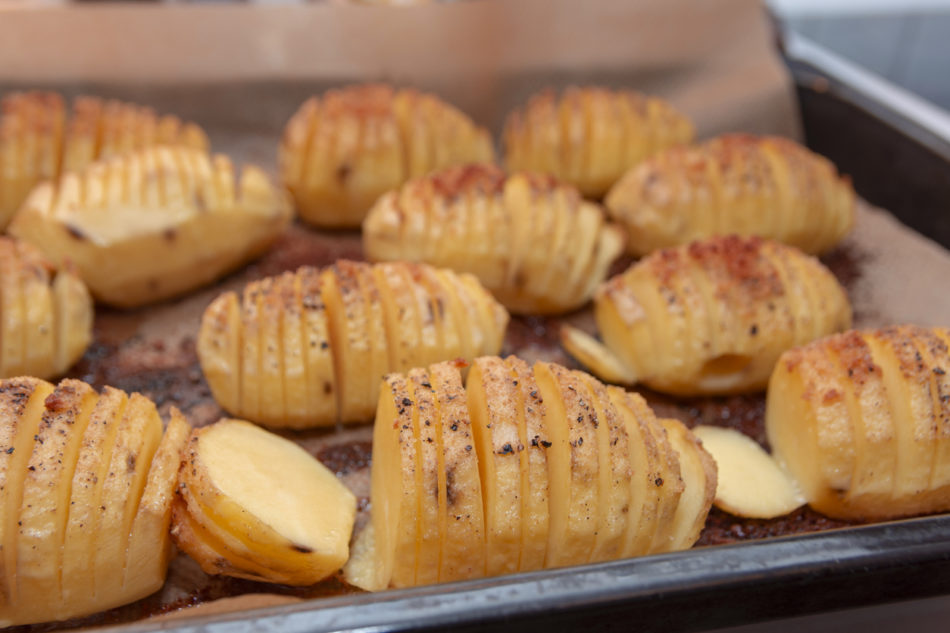 Did you know that National Potato Day is on Aug. 19? This is a day to celebrate all things related to potatoes, so why not whip up a delicious dish or two? Check out these class potato dishes that you'll love to eat during the celebration.
Anthony Bourdain's Les Halles Vichyssoise
Enjoy a taste of France by making Anthony Bourdain's Les Halles Vichyssoise. This eight-ingredient recipe is surprisingly easy to make, but be mindful when using the blender. Putting hot soup into a blender can be dangerous, so it's best to let it cool first. Some people cook and then refrigerate the soup. Then, after it's chilled, they put it through the blender and place it back in the refrigerator until it's time to eat. You'll eat this soup cold, so there's no need to warm it up after taking it out of the refrigerator. However, some people like it when it's warm, so you can heat it up if you prefer.
Hasselback Potatoes
This recipe for Hasselback potatoes is courtesy of Ree Drummond, also known as the Pioneer Woman. You can trace this dish back to Stockholm, where it made its debut at the Hasselbacken Restaurant. Fortunately, you don't have to hop on a plane to Stockholm to enjoy this tasty side dish. This easy-to-follow recipe takes 10 minutes to prepare and an hour to bake. While some people prefer Hasselback potatoes on the dry side, others like them moist. If you're in the latter category, baste them every 15 minutes while baking to lock in the moisture.
You might also like: How Long Do Car Batteries Last?
Pommes Aligot
Pommes Aligot is a fancy name for cheesy mashed potatoes. While there are lots of ways to make the side dish, this recipe for Pommes Aligot scores high marks. With 30 minutes of prep, it takes a little more work than traditional mashed potatoes, but the extra time is well worth it.
There's one thing to keep in mind when making it. Traditional Pommes Aligot calls for Tome fraîche cheese. You're unlikely to find it unless you live in France. However, you can enjoy the same rich, delicious flavors by combining semi-firm alpine cheeses. A combination of Fontina, Gruyere, Comte, and Swiss will deliver an amazing flavor.  You can choose a couple of cheeses or add a bit of each one. You just need 10 ounces total, but even so, a combination of cheeses is the way to go.
National Potato Day can't get here soon enough. These dishes will turn it into one of your favorite holidays of the year. Get everything together now, and then show off your culinary skills when Aug. 19 comes up on the calendar.
Disclaimer: The stock image is being used for illustrative purposes only, and it is not a direct representation of the business, recipe, or activity listed. Any person depicted in the stock image is a model.