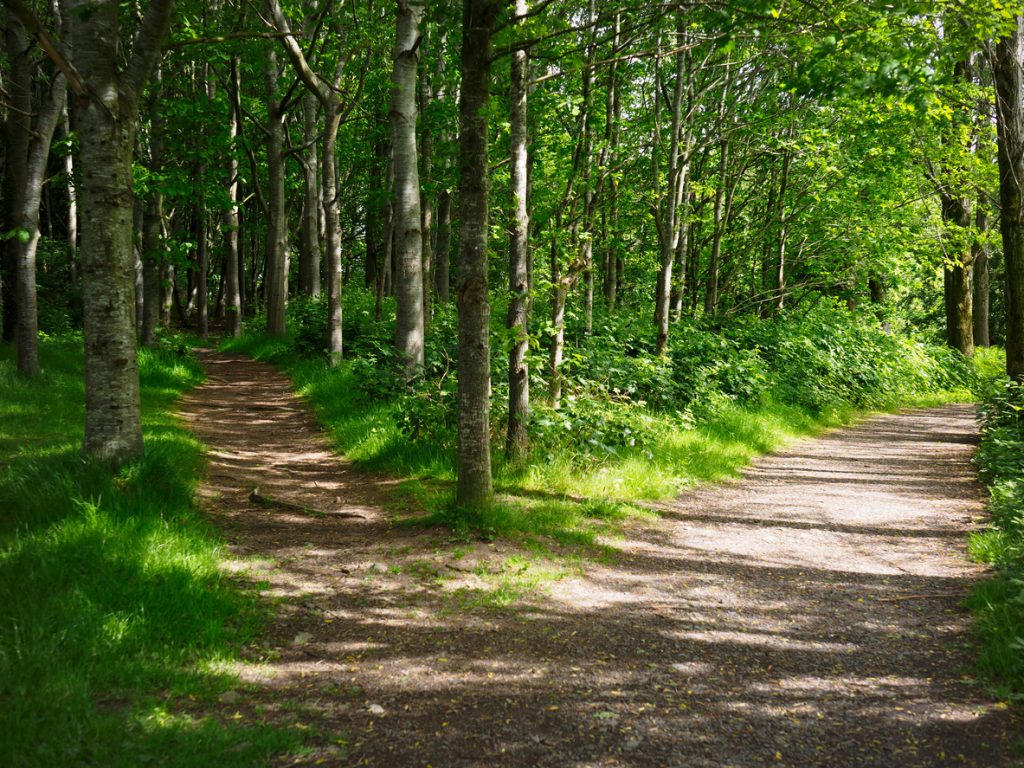 Rising high over the South Carolina landscape, Paris Mountain State Park is a natural wonder. A mountain without a range, the unique geographic formation is home to a diverse community of wildlife, as well as gorgeous views and shimmering waters. If you're eager to get out to explore the great outdoors, the park offers a variety of trails, camping, and other amusements right in our own backyard.
Outdoor Adventure
Nature lovers can embark on a brisk hike on several scenic trails through the park. If you just want to take a casual stroll through picturesque surroundings, you may opt for an easy route like the creek-side Turtle Trail, which connects to the Lake Placid Trail by the water's edge. For a more challenging excursion, you could take the Sulphur Springs Trail. This route will task you with steep slopes, but you will be rewarded with the site of streams, ravines, wildlife, and serene flora like rhododendron.
In the summertime, you can go for a swim in the park's own swimming space, or if you prefer to stay dry, you can hop in a paddle boat. In the autumn, you can enjoy some wonderful live performances during the Music in the Woods fall festival. If you remember to bring your rod and reel, you can go fishing in Reservoir Number 3, which is home to catfish, bream, and bass.
Camping and Lodging
If you'd like to stay for a while, you're welcome to visit one of the park's 39 campsites. There are 13 lots where you can pitch a tent, and they each have hookups for water and electricity if you still want some of the comforts of home.  There are also sites that can facilitate RVs. The campsites have easy access to restrooms and hot showers. If you're visiting with a large group, you may stay at Camp Buckhorn, with space for 40 guests.
A Geographical Standout
Around Greenville, there's no mistaking the sight of Paris Mountain jutting into the horizon. Unlike many American mountains that were formed as part of a mountain range, Paris Mountain stands alone in the otherwise level landscape. This unique occurrence is known as a monadnock, a single rock formation rising from flat ground.
Plan Your Visit
The state park is open seven days per week, and the daily hours depend on the season. It is open from 8 a.m. to 9 p.m. during daylight savings time. During the winter months, it is open from 8 a.m. to 6 p.m. Admission is $5 for adults, $3 for children ages 6-15, and $3.25 for seniors over 65 years old. Paris Mountain State Park is located at 2401 State Park Road, Greenville, South Carolina 29609.
You might also like: Check Out Greenville's Swamp Rabbit Trail
While You're Out
If you're still looking for adventure, you're bound to find something exciting at Bradshaw Automotive Group. We have a dynamic selection of new and pre-owned vehicles from trusted manufacturers, so take a look at our online inventory.  Once you see a vehicle or two that you like, come visit us for a test drive.