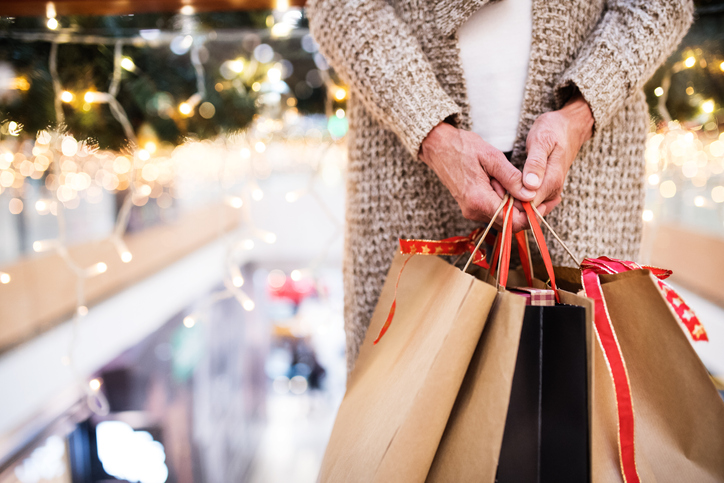 Due to busy schedules, it's common for people to wait until the last minute to shop for Christmas presents. However, that usually makes things challenging. The solution, start your shopping early. For added convenience, consider a vehicle from Bradshaw Automotive Group in Greer, South Carolina.
Top Reasons to Get Your Christmas Shopping Done Early
Here's why it makes sense to shop early for gifts rather than wait until the last minute:
Fewer Crowds – Getting your shopping done early means you won't need to maneuver through throngs of people. When a large number of individuals show up at the same place to buy gifts, some of them aren't in the greatest mood. Instead of a pleasant experience, you'll feel miserable.
Less Congested Streets – With everyone in a hurry, you'll likely hear horns honking and see hands making rude gestures. If you shop early, you'll avoid all that and stay safer on the roads.
Spend Less – A common misconception is that people get the best bargains by shopping at the last minute. Many stores mark down merchandise the closer it gets to Christmas. However, if you do your shopping early, you'll have a greater opportunity to find incredible deals.
Better Planning – Another reason to shop for Christmas presents early is that you'll have time to devise a plan. For instance, you can map out the specific stores you want to visit first. You might identify a mall that has all of your favorite brands. With good planning, you can go to multiple stores without a lot of unnecessary driving.
Avoid Buying Things You Don't Want – You can make a list of the items you want to buy for each member of your family. As a result, you won't feel tempted to add items to your cart. That will help you stick to a budget and ensure that your loved ones receive the presents they want.
No Last-Minute Changes – Getting out early will allow you to make exchanges if needed. For instance, say you bought a gift only to discover later that you got the wrong size. You'll have plenty of time to exchange it before Christmas.
You might like this: Try Greek Lemon Chicken Soup For Dinner
Make Christmas Shopping Fun
You can still enjoy the sights and sounds of Christmas but without undue stress. You can finish the majority of your shopping early and then visit stores and malls for smaller items or stocking stuffers. That way, you get the best of both worlds.
For a vehicle that you feel safe driving, contact Bradshaw Automotive Group in Greer, South Carolina. A team expert will help you buy or lease an automobile that perfectly fits your needs.